HELP IS OUT THERE. YOU DON'T HAVE TO SUFFER IN SILENCE.
If you or a loved one are in crisis, get help now:
Call 911
or go to the nearest Emergency Room
For information about PTSD and how to get treatment visit The National Center for PTSD
Additional resources for veterans and their loved ones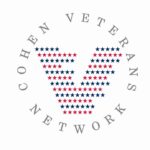 Provides high-quality, accessible, and integrated outpatient mental health care to Veterans, active duty, and their families.
Call: 844-336-4226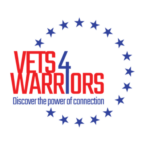 A national 24/7-peer support network for Veteran and military communities, including family and caregivers. Staffed by trained Veterans representing all branches and eras.
Call 1-855-838-8255 (24/7)
Veterans and their families in the Hudson Valley can contact
The HVCVR peer support line provides resources, a connection to the surrounding community, as well as a friendly ear.
Call 1-845-481-4004 (M-F 9AM-5PM)
How to check in with a family member or friend who may be in crisis
Follow these 5 evidence-based steps:
1- ASK
Asking the question "Are you thinking about suicide?" communicates that you're open to speaking about suicide in a non-judgmental and supportive way.
2- BE THERE
This could mean being physically present for someone, speaking with them on the phone when you can, or any other way that shows support for the person at risk.
3- KEEP THEM SAFE
If suicide is indeed being talked about, it's important to find out if there is a plan, the timing of the plan, and what sort of access they have to their planned method. This step is about putting time and distance between the person and their chosen method.
4- HELP THEM CONNECT
Helping someone with thoughts of suicide connect with ongoing supports (like the Lifeline, 800-273-8255) can help them establish a safety net for those moments they find themselves in a crisis.
5- FOLLOW UP
After your initial contact with a person experiencing thoughts of suicide, and after you've connected them with the immediate support systems they need, make sure to follow-up with them to see how they're doing. Leave a message, send a text, or give them a call.
The contents of the PIR website, such as text, graphics, images, and other material contained on the PIR website ("content") are for informational purposes only. The content is not intended to be a substitute for professional advice, diagnosis, or treatment. Always seek the advice of your mental health professional or other qualified health provider with any questions you may have regarding your condition. Never disregard professional advice or delay in seeking it because of something you have read on the PIR website.

If you are in crisis or you think you may have an emergency, call your doctor or 911 immediately. If you're having suicidal thoughts, call 1-800-273-TALK (8255) to talk to a skilled, trained counselor at a crisis center in your area at any time (National Suicide Prevention Lifeline). If you are located outside the United States, call your local emergency line immediately.
PIR is not a direct service organization. PIR does not recommend or endorse any clinicians, counselors, psychiatrists, social workers, physicians, products, procedures, opinions, or other information that may be mentioned on the website. Reliance on any information provided by PIR, PIR employees, others appearing on the website at the invitation of PIR, or other visitors to the website is solely at your own risk.
The website and the content are provided on an "as is" basis.